Now offering Air Scrubber!
Air Scrubber makes sure that the air in your home is clean for you and your family.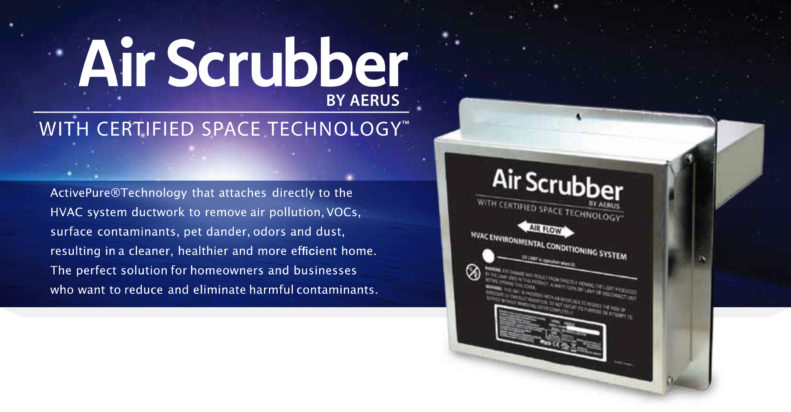 The Air Scrubber by Aerus introduces ActivePure® Technology that combines high intensity UVC lighting with a state-of-the-art process that destroys over 99% of airborne and surface contaminants. The Air Scrubber attaches directly to your HVAC system ductwork to remove air pollution, VOCs, surface contaminants, pet dander, odors and dust, resulting in a cleaner, healthier, and more efficient home.