Commercial Air Conditioning Service
Commercial Air Conditioning Service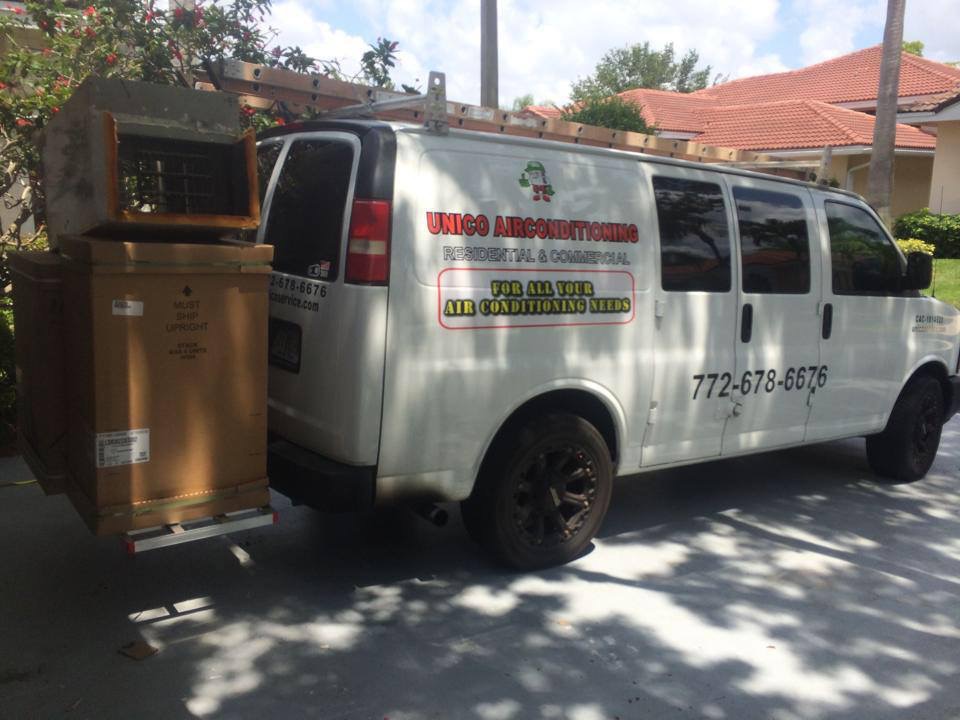 Your Business, Your Solution
Unico Air Conditioning is an experienced, licensed and insured full-service commercial solution provider. Our trained technicians installed many commercial air conditioning units throughout Florida. Unico Air Conditioning understands the special needs commercial clients have and can accommodate those needs. Unico Air Conditioning offers a wide variety of commercial units from all the major brands. Our selection is sure to have a solution that is right for you and your business.
Unico Air Conditioning commercial solutions are designed to:
Reduce energy consumption
Lower operating cost
Minimize equipment downtime
Improve your Indoor Air Quality
Extend the life of your equipment
Maintain comfort in your building
Schedule Service!
We have you covered
When it comes to commercial air conditioning solutions, Unico Air Conditioning has you covered. Unico's commercial clients are as different from one another as the solutions we offer. Among our clients you can find:
Churches and worship centers
Single level office
High rise
Grocery stores
Retail stores
Retail shopping centers
Banks and financial institutions
Theaters
Outdoor stadiums
Restaurants
Manufacturing
Distribution centers
Healthcare and laboratories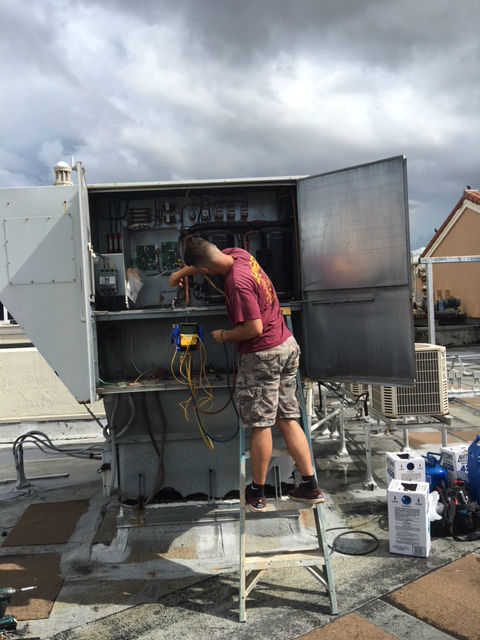 Cooling Towers and Liquid Chillers
When it comes to your cooling tower and chiller system needs, you can trust Unico Air Conditioning for comprehensive, reliable solutions. By choosing our services, you will benefit from:
Complete Service Convenience
For ultimate convenience to our customers considering a new or upgraded cooling tower or chiller system, Unico Air Conditioning provides a one-stop-shop service to answer all your needs. From initial assessment and competitive quotes to installation and preventative maintenance, our professional installers and technicians will walk you through the process of selecting the choice that is right for you. Should repairs be necessary, you can count on our 24-hour emergency service to keep your operation running smoothly.
Top Quality Workmanship
Unico Air Conditioning is fully accredited and employs certified, experienced contractors who are committed to providing professional solutions. You can rely on us not only for expert consultation in areas such as system selection and effectiveness but also for timely installation and preventative maintenance to keep your system running at maximum efficiency.
Cost Efficiency
Savings begin with the selection of a unit that can successfully meet your needs, continue with its installation by a specialized technician, and last through preventative maintenance that can not only prolong the life of your system but also cut running and repair costs.
Commercial Refrigeration You Can Depend On
At Unico Air Conditioning, we are committed to providing your business with the highest level of service satisfaction. You can count on our dedicated professionals for help with all your industrial and commercial refrigeration needs.
Affordability
Affordability begins with a free consultation and estimate for new or replacement refrigeration solutions. Give us the opportunity to handle your refrigeration needs, and savings will continue as our expert personnel, familiar with numerous products and brands, will help you find a unit that is most effective for you.
Dependability
At Unico Air Conditioning, we understand refrigeration is imperative for the smooth operation of your business. We, therefore, make it our priority to provide fast, 24-hour repair service for our commercial customers. With years of experience in the field, our expert technicians will gladly provide you with energy saving tips and preventative maintenance that will help prolong the life of your system and keep it running effectively. You can trust your Unico Air Conditioning specialist for reliable service!
Whether you are in the food industry, manage a medical facility, or operate any other establishment requiring refrigeration, Unico Air Conditioning can help you find the solution that is right for you.